Bicycle auction on October 13th
On October 13, there will be an auction of  abandoned and unclaimed bicycles at the University of Freiburg. Help us give these abandoned bikes a second chance to be used instead of being directly disposed of.
Members of the University of Freiburg (employees and students) have the opportunity to bid for the unclaimed bikes, which may often have some small defects or broken parts. The bicycles can be viewed from 11:30 a.m. - 12:30 p.m. on the campus of the Faculty of Engineering in front of Hall 74 (Building No. 16 on this map). The auctioning and drop-off of the bikes will begin at 12:30 p.m. in an ascending numbering order and the bikes can only be paid in cash. The bicycles are not ready to be ridden and the removal is to be organized by the purchasers in a timely manner. In total there are over 60 bikes available. The minimum bid is 5€, increasing in steps of 5€.
The auction will take place outdoors and all participants must wear a medical mask or a FFP2 mask! The Unicard must be presented at the time of purchase.
Please feel free to contact us if you have any questions.
Lora Gyuzeleva
Department of Safety, Environment and Sustainability
nachhaltig@uni-freiburg.de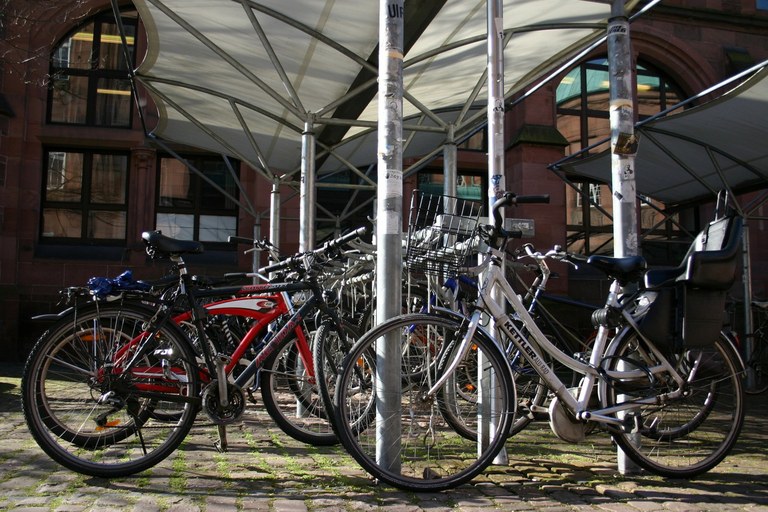 Photo: Till Westermayer