Projects of the Working Group Sustainable University
News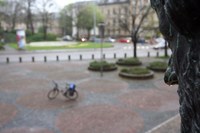 Join us for the first digital Workshop SustainAbility: What can we achieve as employees?  on the 16.10 at 10 am
The aim of the workshops is to discuss ideas on how sustainability can be implemented at the university in a relaxed and stimulating atmosphere. Examples of existing measures will be presented and discussed.  All employees are invited to learn more about sustainability at the university, get to know like-minded colleagues and come up with new project ideas and initiatives together. We are very interested in your suggestions for improvement and new sustainability projects at the university.
---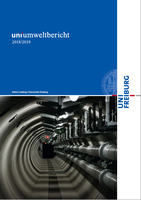 The environmental report of the University of Freiburg is here!
With this environmental report we are disclosing more precise data and a partial carbon footprint for the year 2018. Both the direct and indirect greenhouse gas emissions caused by the university's energy consumption (Scopes 1 and 2) and an extrapolation of other indirect emissions caused by business trips (Scope 3) are published.
The state and goals of our environmental protection and sustainability efforts are to be made more comprehensible, transparent and assessable for the public through an annual environmental report and a three-year sustainability report.
---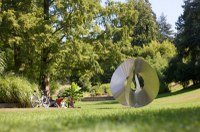 The Environmental Guidelines from 2007 were updated in 2020.
Climate protection was included as a new important goal.  In these guidelines, the university commits itself to regular environmental and sustainability reports.
---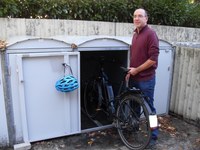 First Bike-boxes for E-bikes at the university
Since September 2019 the first bike boxes at the university were electrified, so that employees can easily charge their E-bikes.
Seit September sind die ersten Fahrradboxen an der Universität elektrifiziert, so dass Mitarbeitende ihre E-Bikes aufladen können.