Solar-Uni Freiburg (2007)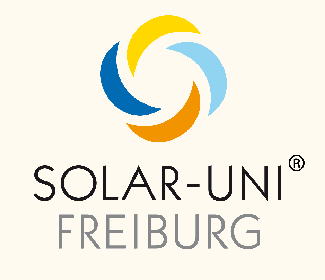 In 2007, the Albert-Ludwigs-University of Freiburg and the University Hospital of Freiburg provided the technically most suitable roofs of their buildings free of charge for the citizen participation project "Solar University". Approximately 5,000 m² of solar cells were installed for the photovoltaic system with a total output of 550 kW in honour of the 550th anniversary of the university. At that time, the Solar University was the largest solar roof programme in the state of Baden-Württemberg.
Buildings with photovoltaic systems from Solar-Uni are two buildings of the sports hall on Schwarzwaldstraße, one building at the Faculty of Psychology on Engelbergerstraße, the University Computer Centre on Hermann-Herder- Straße, four buildings at the Faculty of Technology at the airport, one building of the Faculty of Forestry on Werderring, the Institute of Radiation Medicine on Robert-Koch- Straße and the Neuro-Centre on Breisacher Straße.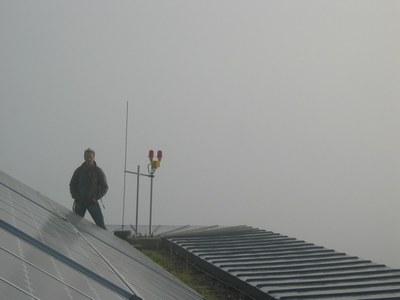 Photo: Wolfgang Rohm