Bike repair stations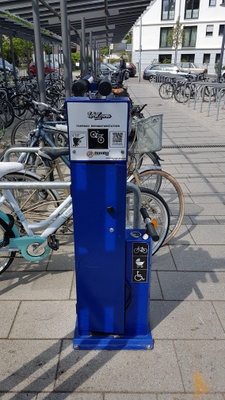 There are currently three bike repair stations at the University of Freiburg:
Faculty of Technology (under the bicycle shelter between buildings 51,52 and the canteen)
Biology II/III (at the front of the bicycle stands towards the main entrance at Schänzlestrasse 1)
Campus "Institutsviertel" (in front of the West Building Physics)
The bicycle repair station in campus "Institutsviertel" was installed in 2020. The two other bicycle repair stations at the Faculty of Technology and Biology have been there since 2018.
Each station has an air pump and most of the everyday tools needed to get the bike back in shape. All students and employees are welcome to repair their bicycles there and we ask you to keep the stations in a good condition.
Click on this photo, to open the map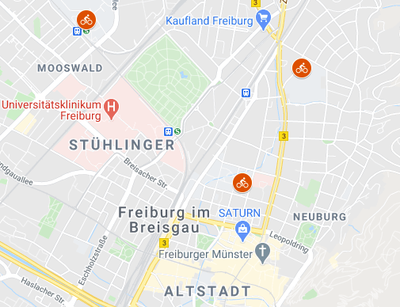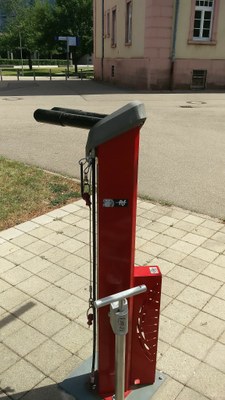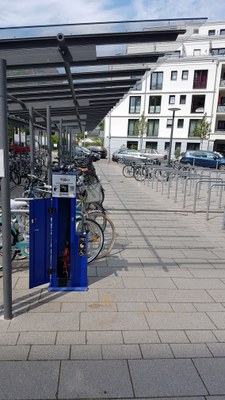 Photos: Alexander Henkel, Institut für Biologie II