Environmentally friendly cleaning agents (2006)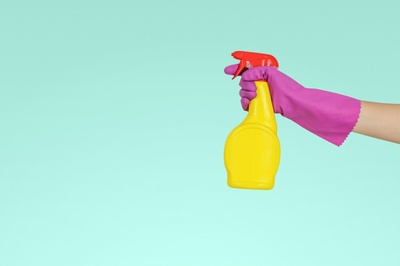 Inspired by the Women's Representation Department, environmentally friendly cleaning agents without superfluous scents and additives were introduced for the cleaning staff of the university in 2006. During our research suitable cleaning agents were selected and tested in some relevant institutions. All tests were successful in terms of consumption and cleaning performance.
The introduction of these cleaning agents in 2006 offers not only ecological but also economic advantages; significant savings are achieved. The project was implemented within a few months. The share of environmentally friendly cleaning agents already amounted to 40% of the total volume in 2006. By the end of September 2007, this proportion had been significantly increased to 68%.
Reasons for switching to environmentally friendly cleaning agents:
Up to now, a very large number of different products have been used without a uniform directive. These cleaning agents have not been tested for their environmental friendliness and only the minimum legal requirements were met. Considering the environmental friendliness of the ingredients, there are significant differences as not all of them are biodegradable.
In the selection of the new cleaning agents, great importance was attached to the use of surfactants from renewable raw materials. These save resources and are more easily biodegradable.
It was also ensured that no superfluous fragrances, dyes or additives are used, as these can be environmentally harmful and/or cause allergies.
It was also important for us to reduce the contact of the women in the cleaning service with the unnecessary ingredients as much as possible.
Criteria for the selection:

Supported by Mr. Armin Schuster (Environmental Medicine and Hospital Hygiene of the University Hospital of Freiburg), the following criteria were applied for the selection:
Does the product group make sense and is the function (cleaning success) available with good material protection?
Are no unacceptable ingredients present?
Are at least the surfactants, if possible all organic ingredients easily biodegradable according to OECD?
Is the product a dosable high concentrate (if possible with refill possibility)?
How good are the products in terms of health compatibility? (possible skin/mucosal irritation, allergenic, are solvents contained?)
How do the cleaners cope with the products?
Reports from practical experience are important and have been taken into account. This also increased acceptance.
It was suggested to the responsible planning groups to equip buildings with uniform, easy-care floors. A linoleum floor is very inexpensive, but also requires a lot of maintenance, because basic cleaning, maintenance with polishing agents and maintenance cleaning with 3 different cleaning agents are necessary and two of these agents do not meet our criteria for environmental compatibility.
Project schedule:
After extensive Internet research, the company "ECOLAB and Dr. Schnell" was selected from the manufacturers of environmentally friendly cleaning agents in question, because these manufacturers have environmentally friendly cleaning agents, some of which are even label-free. ECOLAB and Dr. Schnell offer a large variety of products. Nearly all cleaning agents are available in bulk, all data sheets are available. At the university, experienced cleaners were given a practical test phase with selected products. These tests were successful, and the price comparison was also clearly in favour of the more environmentally friendly agents.
The introduction of the new product range was decided in the Sustainable University Work Group and implemented along with product training for the cleaning staff.