Current Projects
Sustainability at the University of Freiburg: From the Idea Contest to the Pilot Composting Project


The digital workshop on Sustainability at the University of Freiburg: From the Idea Contest to the Pilot Composting Project took place on June 10. As part of the waste prevention idea contest and based on the ideas from students, the Department of  Safety, Environment and Sustainability (SUN2) at the University of Freiburg and the Studierendenwerk Freiburg (SWFR) are launching a pilot project for composting on campus and on the grounds of the student dormitories. We are also working on other ideas suggested during the idea contest.
Since June 2019, the working group Flying Faculties has been working to assess and reduce the greenhouse gas emissions caused by business trips at the University of Freiburg.

According to preliminary calculations, business trips, and especially air travel, account for 10-20% of the University's total emissions. This rather wide range results from the different ways of calculating the electricity mix.
---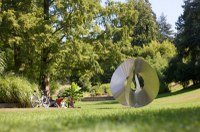 Workshops SustainAbility: What can achieve as employees? - for employees at the University of Freiburg

Starting in 2020, the Environmental Protection Department offers workshops for employees on the topic of sustainability in everyday working life at the university.

The first workshop already took place online in October 2020. 
---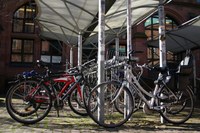 The Sustainable University Working Group is intensively engaged in the topic of mobility.


Since 2019, the Sustainable University Working Group has been working on a systematic mobility strategy and a more structured parking space management.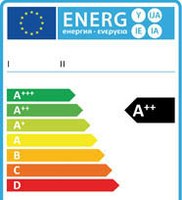 Environmental bonus for energy-efficient appliances
An environmental bonus in the form of an investment subsidy from central funds is paid out for the purchase of new, highly energy-efficient business refrigerators (at least energy efficiency class A+, if possible A++ or A+++) and the simultaneous disposal of old appliances.
Anyone who hands in an old computer (minimum age 5 years) and at the same time purchases a new, energy-efficient Baden-Württemberg computer will receive a subsidy of €60 per computer workstation.